Her exit also led to another star quitting the show in dramatic fashion … before attempting to take it back.
Angela White, formerly known as Blac Chyna, couldn't face the heat — or heights, as it were — on Special Forces: World's Toughest.
The reality star was the second cast member of the season to be sent packing on Monday's new episode, deciding to drop out of the competition instead of rapelling down a 330-foot dam.
This week, the recruits were first tasked with submerging themselves in icy water, before they were later ordered to scale down the giant dam — but before getting to either of those assignments, White was already in hot water with the show's the Directing Staff (DS).
Following the premiere, they felt she had a bad attitude and had already ostracized herself from the rest of the group. This assessment came following early tension between her and Brian Austin Green in the first episode, as well as their feeling she had a problem with authority.
During the first mission, on the hike to the polar plunge, White started to fall behind and was called out for not keeping up with the group. She began to complain about how much her knees hurt, as one of the DS yelled at her to "shut up" and keep walking. "The biggest problem is your attitude, not your knees! You're embarrassing yourself, you're not doing anything," he shouted, before she pushed back — saying she wasn't "about to hurt myself for nobody."
"If somebody's trying to control me, absolutely I'm going to clash," she admitted in a confessional, before she and the rest of the group made it to the river. Once there, she was among the few who failed the task at hand, which consisted of repeating back a pneumonic phrase while in the freezing cold water.
On the ride back to base, Jack Osbourne commented that it seemed like White was "done." He added, "She goes, 'If anyone gives me anymore attitude, I'm gonna get the f–k outta here" — before Tom Sandoval remarked, "Nobody's giving her attitude."
When they returned, White continued to complain about her knees, saying she was "done" and "about to go home" because she couldn't move her legs. "I pushed it early and I think I probably f–ked it up even more," she said, before being pulled into a meeting with DS for "tactical questioning," something they do with recruits with whom they're having issues.
They felt she was acting as if she didn't want to be there, before she sarcastically shot back, "How should I walk around? Should I skip?"
"I just feel like, I just need to control my temper," she continued, as she was told she had a lot of attitude, anger and aggression." Crying, she told DS she was going through a lot of anxiety and was at a loss for words.
When it then came time for the group's next task — racing down the side of a dam in pairs of two — she was immediately terrified. "I'm too scared to do it, I'm not gonna lie … I don't know if I can do this one," she told the instructors, before peering over the side of the dam, chickening out and ultimately quitting the show.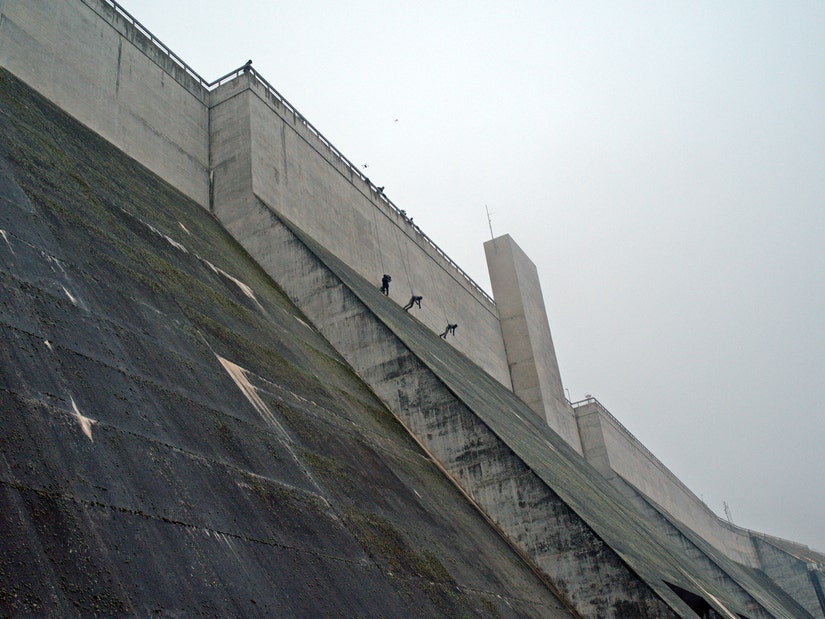 Fox
But she wasn't the only who who made a dramatic exit on Monday's episode.
While White was wavering at the top of the dam, the recruit she was pitted against — Dez Bryant — already rappelled to the starting line of their race, which was about 1/3 of the way down the damn. Because she was taking so long to meet him there, the rigging began to really hurt his stomach, only getting worst the longer he had to wait for her. Once she officially quit, he was able to race to the bottom solo, before exploding in anger.
"Get this s–t off of me! I'm out, f–k this s–t, I'm gone!" he exclaimed, as he threw his gloves and helmet at the group. "Don't talk to me! Stop talking to me! I'm out!" he continued, before storming off.
Before the episode ended, however, Bryant returned to base camp and asked to speak with DS. He told them that he didn't know what took over him, before admitting he had to learn how to control his emotions better. While he pleaded for them to give him a second chance so he could stay and work on himself more, they told him they couldn't reverse his earlier decision to quit the show.
See who falters next week when Special Forces airs Mondays on Fox.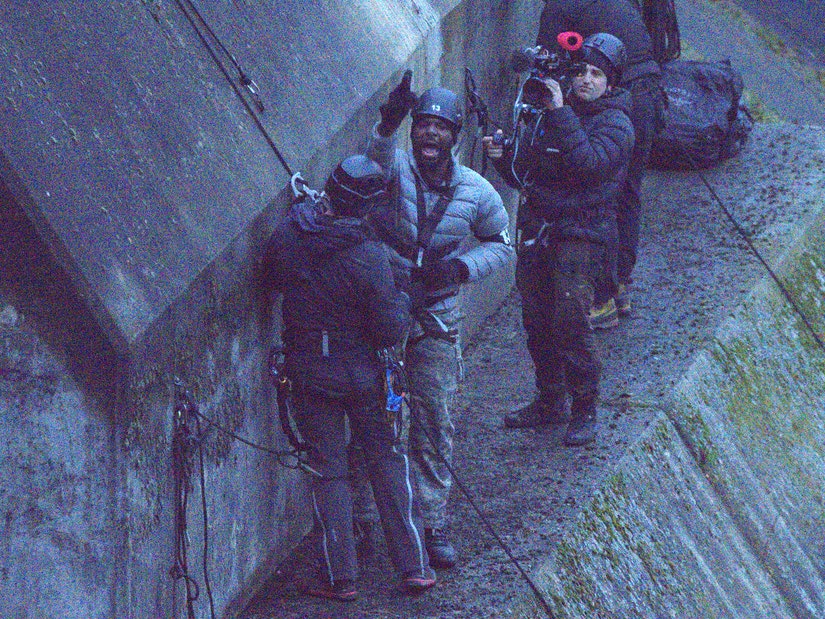 Fox