The actress — who donated her kidney to Selena Gomez in 2017 — wrote on Instagram that she's "still learning how to live" with PCOS.
On Monday, the 35-year-old actress revealed on her Instagram Stories that she has been diagnosed with polycystic ovary syndrome (PCOS).
Alongside a photo of herself posing with her pal, Candice Craig, she wrote, "My friend wrote a book about PCOS."
Raisa — who was celebrating Craig over her new book, Living With PCOS Road To Reversal — then shared in another Instagram Story post, "I also have PCOS and still learning how to live with it. Thanks for this @candice."
Polycystic ovary syndrome, or PCOS, affects millions of people around the world, including as many as 5 million women in the United States. The condition is caused by a hormone imbalance and can result in symptoms like acne, excess body hair, weight gain and issues with fertility. While there is no cure for PCOS, it can be treated and managed with medication and lifestyle changes like diet and exercise.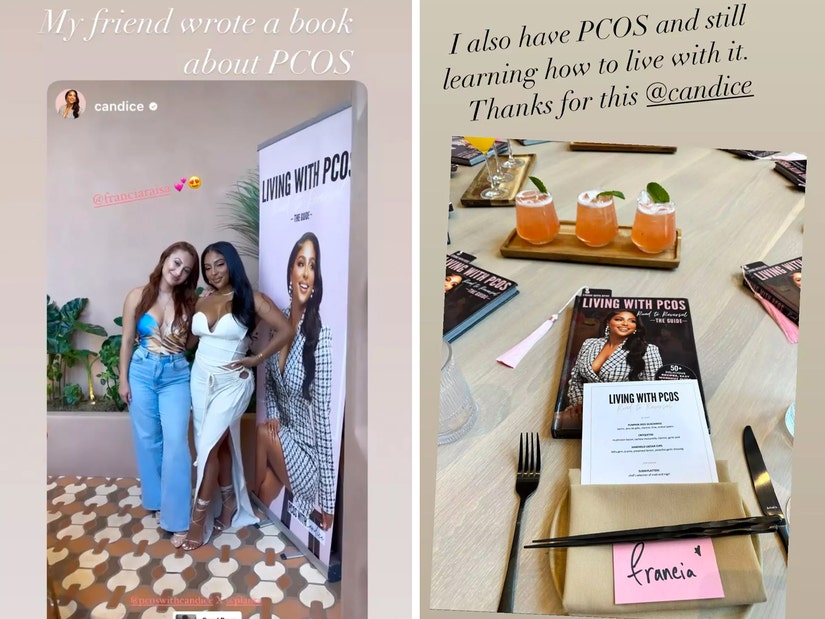 Instagram
Craig — a dancer, singer and influencer — posted about her new book and journey with PCOS on her Instagram last week.
"This book is more than just words on paper, it's my truth, my struggles, and my triumphs, wrapped in one," she wrote in part. "I remember the days when PCOS had me feeling defeated, questioning if there was any hope for change. But in my darkest moments, I found a spark that led me onto this path of healing. I literally asked you guys what you would like like to know about my findings while on this journey and you told me what you need so I put it all in one place for you . This is something I wish I had when 1st being diagnosed ."
Meanwhile, Raisa has spoken candidly about her health in the past, with the actress opening up about her experience donating a kidney to pal Selena Gomez in 2017.
"I've said this before. I just felt it in my heart. I knew I was a match. I knew it was gonna happen," she said. "No one forced me to do anything. It came out of the genuine kindness of my heart, and I've been super blessed ever since."