Nikki Alcaraz, 33, was reportedly seen selling her cellphone at a Walmart almost three weeks after last sighting
A Tennessee mother who disappeared nearly three weeks ago on a road trip across the country with her boyfriend may have been pictured in Northern California, according to multiple media reports.
A potential sighting of 33-year-old Nikki Alcaraz was reported at a Walmart in Redding on Saturday. A photo was taken as she reportedly sold her phone at an EcoATM, per Cheatham County Sheriff's Department.
Nikki's brother Josh said he believes his sister is in danger. "It's not like her to not reach out to anybody, especially her kids," he told ABC7 Eyewitness News.
Nikki — who is also known as Nikki Cunningham — had previously been seen on May 6 in Moriarty, New Mexico.
Per law enforcement she was traveling with Steven Tyler Stratton. Police have said Stratton has a history of domestic violence and believed Nikki was in danger.
Her brother Josh told ABC that Nikki has known her boyfriend, Stratton, for 15 years.
While her sister Toni said, "There's a lot of possibilities that I'm scared of after not hearing from her for three weeks now."
Cheatham County Sheriff's Office
A Torrance County Sheriff's Department report showed Nikki with a black eye on May 4, with a witness accusing Stratton of punching Nikki in the face. He claimed, in the report, that he had also been attacked.
Both parties did not press charges and left the station separately.
Nikki was dropped off in Moriarty by law enforcement, where she then called her sister.
"Her eye was already turning black and you could tell she was beat up pretty bad," Toni told ABC.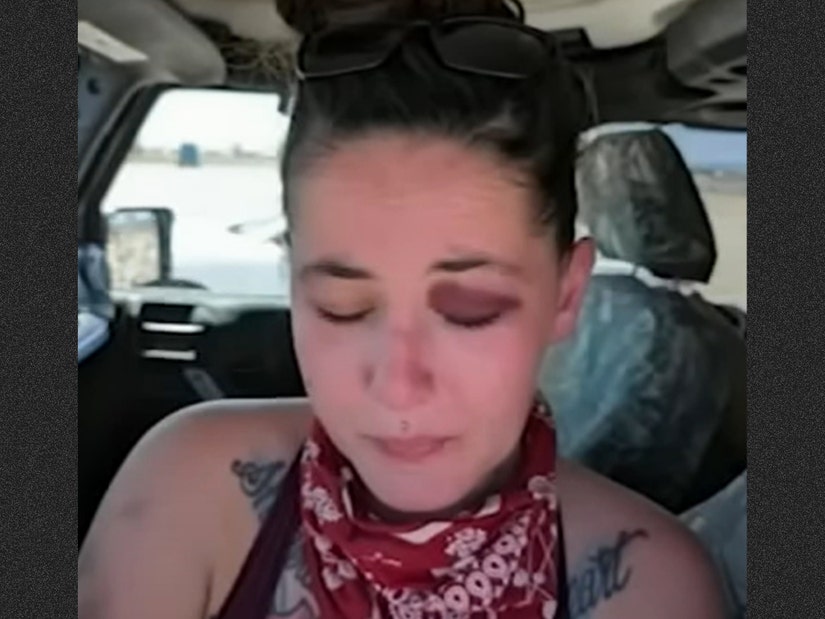 Cheatham County Sheriff's Office
It's reported a friend of the Alcaraz family drove to New Mexico to pick up Nikki, however on the day they were supposed to depart together she apparently said she had to return to Stratton.
Her sister Toni says she got a text on May 9 from Nikki saying she was in Arizona and was headed to California. Her Jeep, via a license plate reader, was spotted in Flagstaff. By that time police said her phone was out of service.
Meanwhile, her brother Josh said, "I immediately tried calling her and it went straight to voicemail. I sent texts that are still undelivered. She always has her phone so that's when it was really concerning."
Stratton reportedly has an unrelated arrest warrant back in Tennessee, in connection with a theft charge.
Family of Nikki Alcaraz are pleading with the public to call law enforcement if Nikki or Stratton is seen anywhere — you can contact the Moriarty, N.M., police department at 505-832-6060.
If you are experiencing domestic violence, call the National Domestic Violence Hotline at 1-800-799-7233, or go to thehotline.org. All calls are toll-free and confidential. The hotline is available 24/7 in more than 170 languages.