The young royal's first engagement comes on the heels of coronation weekend where he went viral for his priceless reactions at the ceremony.
Prince William and Kate Middleton and their three children lent their time to the Big Help Out following King Charles and Queen Camila's coronation. The Wales family made a surprise appearance at the 3rd Upton Scout Group in Slough, where they teamed up to renovate their Scout Hut.
The 40-year-old father of three took the helm of a large digger as his children took turns operating the heavy machinery by his side.
Prince William climbed into the control seat of a large digger, with his children taking turns joining him. George, 9, and Charlotte, 8, were seen painting cinder blocks that held up a planter.
Other volunteer work included plating, sanding and painting, at one point Prince Louis got a little messy when he dipped his hands into a bucket of paint in order to contribute his handprint to a mural. The Royal Family also tried their hand at archery once the work was finished.
Their volunteering was rewarded with plenty of fun as the group gathered around a campfire to roast marshmallows.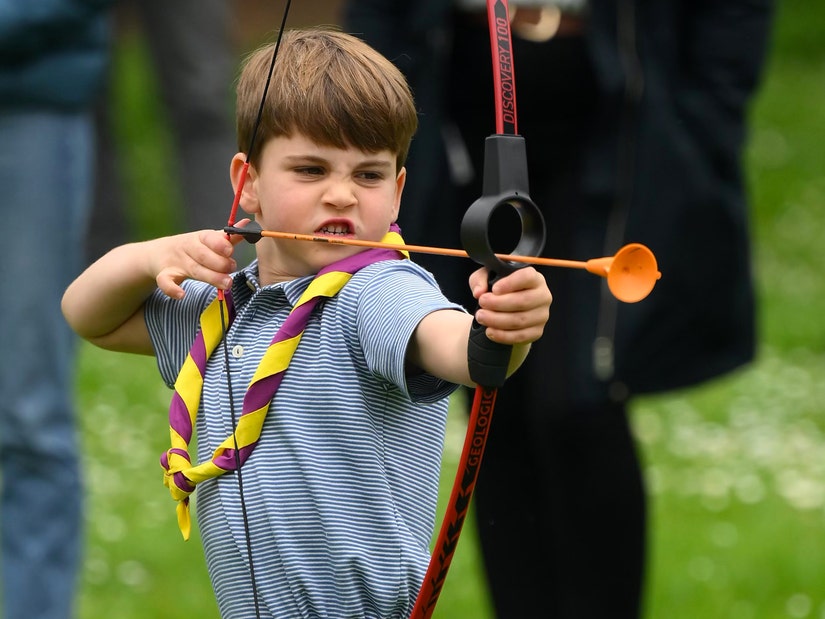 Getty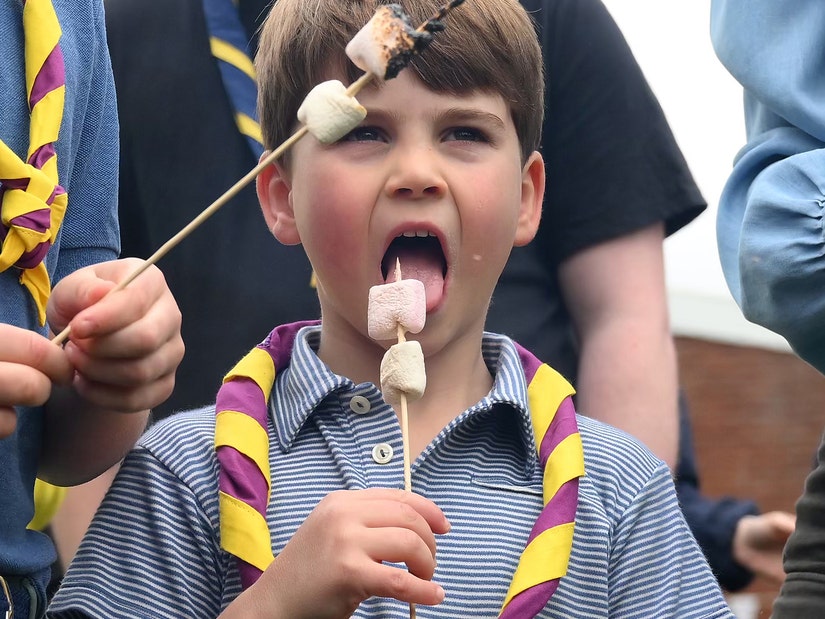 Getty
Though the outing was the five-year-old's first as a working royal, Prince Louis has been seen accompanying his siblings and his parents at their annual visit to Church on Christmas and Easter Mass.
Coronation weekend kicked off on Saturday morning, with King Charles and his wife Queen Camilla being officially crowned King and Queen of the United Kingdom at Westminster Abbey in London, England.
Though the ceremony celebrated the new Sovereign and his Queen, Prince Louis stole the show for his priceless expressions and reactions that began from the moment he arrived on the balcony with his family.
Following his arrival, it didn't take long for the young royal to trend on social media when he was photographed being the definition of a "mood" after he appeared to look "bored" during the ceremony. At one point, he was caught yawning and the moment took social media by storm.
Among Prince Louis' other viral moments was his unique way of clapping while he was standing next to his family. Overall, his reactions spawned many memes on social media, with users calling the young royal a "meme king" and a "legend."